Property
Type of Property Insurance:
To indemnify the Insured against loss of or damage to property insured as specifically described in the policy caused by :-
Fire, Lightning and Domestic Explosion and other selected extraneous perils (if any)
Loss of Profit revenue due to interruption or interference with in consequence or damages indemnifiable under Fire Policy
Section 1 - Material Damage
Accidental Physical Loss, Destruction or Damage from causes not excluded under the policy
Section 2 - Business Interruption
Loss of Profit due to interruption or interference with in consequence or damages indemnifiable under Section 1

Cyber Security Insurance
As everyone knows that good security increase shareholder value, Cyber Security Insurance (CSI) is a ground-breaking solution designed to help businesses protect against cyber risk losses that may unexpectedly arise from cyber-attacks. As the number of applications, devices, computer, etc. increases, an organization becomes more vulnerable to attacks. The natural of the industry still has a long way to go to catch up with these threats and hence CSI is created to fulfil the need to hedge against the potentially devastating effects and help to mitigate the specific risks.
CSI covers the fees, expenses and legal costs associated with cyber breaches that occur after an organization has been hacked or from the theft or loss of client / employee information.
Coverage Specification
Privacy Liability
Security Liability
Incident Response Costs
Internet Media Liability
Cyber Extortion
Data Asset Loss
Business Interruption

Extensions:
New Subsidiaries Cover
Automatic Run Off Cover for Subsidiaries
Continuous Cover
Extended Reporting Period



Contact Us For All Of Your Cyber Security Insurance Needs!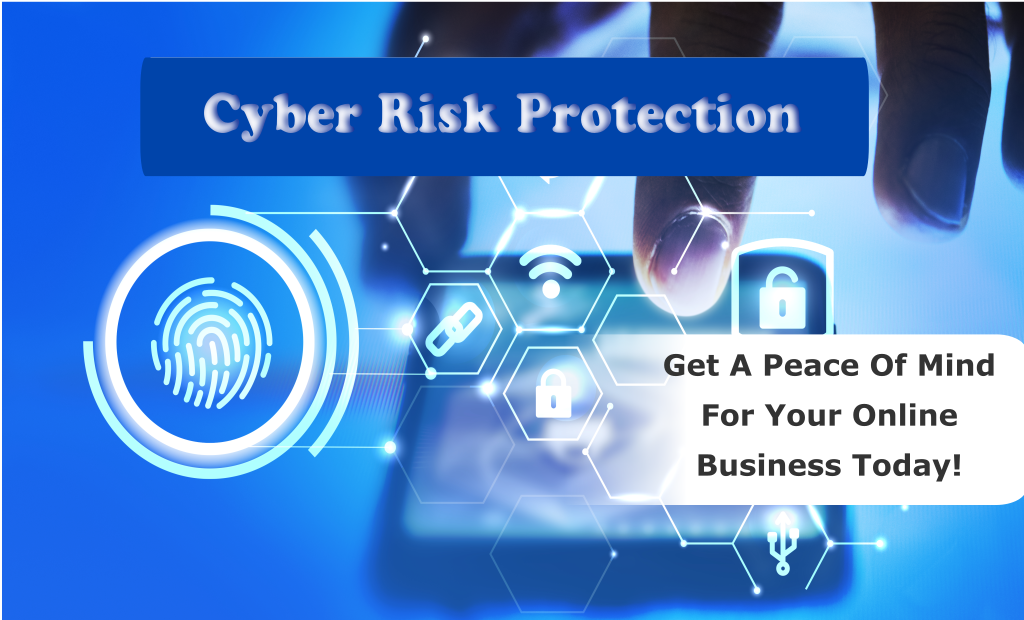 Specialty
Specialty Insurance covers items that are special or unique. Many businesses utilize commercial specialty insurance for various reasons and its coverage is for those with special, unusual or difficult insurance needs, or for higher risk accounts.
Specialty Insurance complements your business insurance needs. BIB partners with our trusted network partners have first-hand experience in managing different type of speciality projects including construction and operational phase insurances for water, power and pipeline infrastructure in the South America region. We handpick committed and experienced professionals to build unrivalled service teams, recognising that industry expertise is essential to success.
We are a growing team with talent that understand the processes well involved in:
providing a robust and competitive insurance package;
delivering quality service across all project phases from development through to operational phases, encompassing advice, programme structure, contract negotiation, placement, documentation and claims.

Under Specialty Insurance, we have the expertise to consult coverage for items that falls under below categories:-
Financial Lines
Company directors and officers are subject to substantial risk of personal liability associated with their management responsibilities to the company and its shareholders. Professionals are accountable to a multitude of third parties who can put them at considerable personal financial risk because of the type and quality of service rendered. The company is also subject to substantial fraud and dishonesty internally.
We, as your insurance broker and risk management consultant will assist you to develop and structure a comprehensive insurance program to suit your business and minimise your exposure in this challenging and highly regulated industry.
BIB offers a comprehensive suite of insurance products to meet these demands.
Construction / Engineering
Employee Benefits
Health coverage protects you from health and financial risks
No one plans to get sick or hurt, but most people need medical care at some point. Health insurance covers these costs and offers many other important benefits. As medical care advances and treatments increase, health care costs also increase.
You need health insurance because you cannot predict what your medical bills will be. In some years, your costs may be low. In other years, you may have very high medical expenses. If you have health insurance, you will have peace of mind in knowing that you are protected from most of these costs.
However, if claims keep increasing premium will keep increasing as well. To ensure that you manage your medical cost in the most cost efficient manner, we have vast experience and expertise to formulate meaningful and cost-effective employee benefit programmes that are integral to remuneration packages and employee retention.
Areas of expertise
We are a one stop solution provider for your employee benefits program needs for any number of headcounts.
Currently, we are actively managing employee benefit program for many major corporates in the following areas:-
Group Hospital and Surgical Insurance

Covers medical expenses whilst confined in hospital due to illness or accidental reasons

Comprehensive Insured Medical Coverage:-

Group Hospital and Surgical Insurance
Outpatient GP
Outpatient Specialist
Dental
Maternity

Group Term Life Insurance

24 hours and worldwide coverage on death or permanent disablement due to natural and/or accidental causes

Group Personal Accident Insurance

24 hours and worldwide coverage on death or permanent disablement due to accidental reasons

Keyman Policy Insurance

Protects your financial interests on the lives of key Personnel

Business Travel Insurance

24 hours and worldwide coverage for frequent travellers with high limits on medical expenses, evacuation and repatriation and personal liability

Post Retirement Insurance/Private retirement scheme

Medical and Retirement benefits
We believe that servicing our client is crucial and it is utmost important in managing any scheme, especially when it involves human life. At BIB, our professional team will provide you with the following value added services to expert solutions in managing the following areas:-
Review of Policies Coverage

Policies are reviewed for coverage in relation to scope of cover. We analyze the utilization claim and establish the utilization trend to negotiate competitive premium.

Competitive Pricing

We review premiums being paid to make sure they are cost effective, competitively priced and are within the industry norm and market rate.

Periodic reviews-Cost Containment

We will manage the program by having periodic reviews with client, insurer and third party provider to ensure that services are delivered promptly and efficiently. We review the utilization and ensure cost containment.

Complaint Management

We will ensure all feedback from client is investigated, justified and resolved promptly.

Data Management

We will ensure all employee data are updated timely to ensure no delay in issuance of medical cards and updates to insurer.

Claims Management

The claims and account servicing team at BIB have extensive experience in the area of claims management. Ultimately, claims collection is a test of our product and the rationale for its purchase so we take pride and place considerable emphasis on this aspect of our service
Our strength lies in our prompt service delivery.
Takaful Broking Services
BIB Insurance Sdn Bhd is a licensed Takaful brokers and can deal with all Takaful operators and has access to different types of certificates of coverage wordings
The Labuan subsidiary of BIB Insurance Brokers Sdn Bhd is also licensed to provide takaful broking services in respect of treaty reinsurance, facultative reinsurance and rent a takaful captive facility.
Marine
Political risk and Trade Credit
Trade Credit Insurance helps protect against accounts receivable losses, to protect and indemnify the insured against loss due to credit risks such as protracted default, insolvency or bankruptcy. The trade credit insurance policy will pay out a percentage of the outstanding debt.
Political risk insurance provide protection investors to safeguard investments in overseas markets against unpredictable losses due to specified political risk perils.
Oil & Gas
All risk coverage for offshore and onshore property. Optional coverage for transit, third party liability, marine liability, excess liability, Hull and Machinery, loss of production, loss of hire etc.
Physical damage or physical loss to the subject matter forming a permanent part of the proposed property being constructed. It includes third party liabilities directly relating to the fabrication and/or installation work.

Aviation Insurance
Type of Aviation Insurance:

To find out more on how we can assist you, please call us at +603-90782480 or kindly use our contact form.